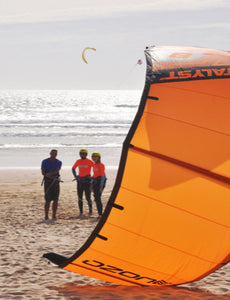 Because in a group it is more fun and less tiring ... The kitesurf group lessons are composed by a maximum of 1 instructor for 4 students. Here, you will also learn by watching your colleagues. All gear Included.
Location of the school: Costa da Caparica 25 min from Lisbon. Uber can take you there. Contact us for more info.
You will receive a voucher valid for 1 year from the date of purchase.
 //

Porque em grupo é mais divertido e menos cansativo… As aulas de grupo de kitesurf são compostas no máximo por 1 instrutor para 4 alunos. Aqui, irás aprender também ao observar os teus colegas. Todo o Equipamento incluído.

Localização da escola: Costa da Caparica, 25 min de Lisboa. Para quem não tem forma de deslocação existe Uber até ao local. Entre em contacto connosco para qualquer dúvida.

Irá receber um voucher com validade de 1 ano a partir da data de compra.